Stock Rods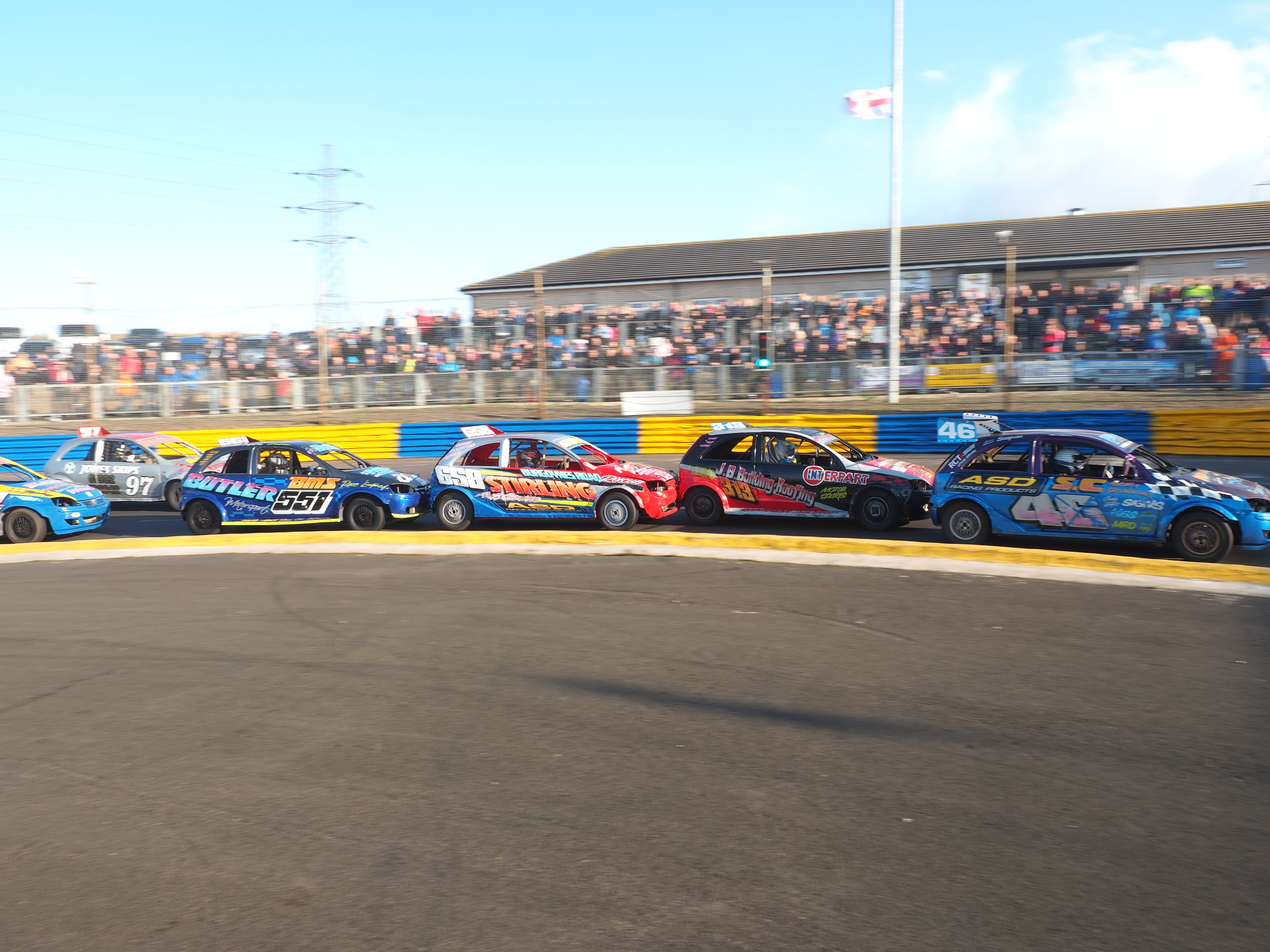 Stock Rods are a non-contact high speed formula made up primarily of Novas, Saxos and Corsa.
Cars can have up to a 1400cc race tuned engine or a standard 1600cc motor. Stock Rods provide some close and fast racing and are always a joy to watch.
With healthy numbers of cars on track, it can be extremely difficult to overtake without contact, leading to some daring high risk moves in order to gain positions.
Current Champions
2019 Scottish Champion -
27 Gary Dean
2019 Lochgelly Track Champion -
25 Siobhan Martin
2018-19 HRP National Points Champion -
25 Siobhan Martin
Relevant Downloads
- 2020 Stock Rod Rules - Updated 14th Feb 2020
- Stock Rod Track Championship 2019 - Updated 21st Oct 2019
- Stock Rods National Points - Updated 21st Oct 2019

Hardie Race Promotions, Lochgelly Motorsports Complex, Lochgelly, Fife, KY5 9HG