HRP Race Partners
Many thanks to all that have helped us get where we are today through various sponsorships, or simply helping out with work at the track.

If you would like to become involved, why don't you get in touch with us, and we may be able to come to some type of agreement which will benefit both parties.

Some of our current partners are listed below.
Ace Car Disposal and Spares


At Ace Car Disposal & Spares we have hundreds of vehicles in our yard available for breaking; we sell thousands of quality used parts at affordable prices. Our stock rotates frequently with new vehicles arriving in our yard every day. Please remember we don't only stock cars, we stock 4×4's and commercials. We specialize in old and modern salvage and pay more than scrap value for modern salvage or export.

http://acecardisposal.co.uk/
For more information, contact Facebook - https://www.facebook.com/acecardisposal/
ASD Welding Services


Give them a shout for bespoke welding requirements, or off the shelf style products.

Custom build radiators, roll cages, catch tanks and lots more!

http://asdwelding.com/
For more information, contact 07814 375 618
ATP Spray Finishing


Spray finishing for MOF & Timber Joinery, PVC Spraying, Splashback Spraying and lots more - Contact Scott on 07967 590 122 for more information!

http://
For more information, contact Scott - 07967 590 122
ATP Spray Finishing


Spray finishing for MOF & Timber Joinery, PVC Spraying, Splashback Spraying and lots more - Contact Scott on 07967 590 122 for more information!

https://www.facebook.com/scott.lea.3766
For more information, contact 07967 590 122
BFD Autos


BFD Autos - Vehicle Servicing, Repairs and More based in Broxburn

https://www.facebook.com/Bfd-autos-413977795742538/
For more information, contact Bryan Forrest - 07545 552 667
Cleland Builders and Joiners Ltd


Cleland Joiners & Builders have a wealth of experience established in 1985. We have built a strong reputation in all aspects of design and build.\r\n\r\nYour investment is secure with Cleland Joiners & Builders. We have over 30 years experience in the design and manufacture of your proposals using the very latest computer-based technology.

http://www.clelandjoinersandbuilders.co.uk/
For more information, contact 01555 751396 or 07968 142775
Colin Wotherspoon Joinery


Colin Wotherspoon Joinery is a local joiner that provides a qualify finish at affordable rates.

https://www.facebook.com/Colin-Wotherspoon-Joinery-Ltd-720839368315898/
For more information, contact 07415 794999
David Philp Commercials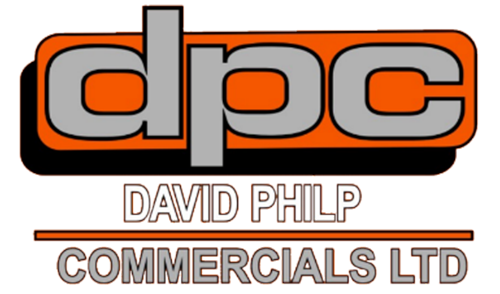 David Philp Commercials Ltd was established in the 1970's as David Philp Coachworks by its main founder Mr David Philp Snr.\r\n\r\nHis ambition and enthusiasm to repair vehicles started as a hobby which then developed onto a small panel/paint shop, then finally a well renowned Commercial Vehicle Repair facility that has developed into a UK recognised repairer. With over 40 years hands on experience David Philp Snr has progressed his knowledge and expertise through his family and workforce to facilitate a larger concern, than that of his earlier days.\r\n\r\nHis experience was duly recognised as he continuously attended and was a member of various boards throughout the UK, helping such organisations, whether they be major insurance companies or Commercial vehicle bodies, to help, promote, establish and present working methods and procedures to ensure protection so that the commercial vehicle repairer would be recognised for the job that was expected, and not that of cutting corners.\r\n\r\nIn November 2012, the Transport News Scottish Rewards awarded his recognition to his contribution to the commercial vehicle industry, with the award of Life Time Achievement.

https://dpcommercials.com/
For more information, contact 01506 882212 / 882335
David Philp Commercials Ltd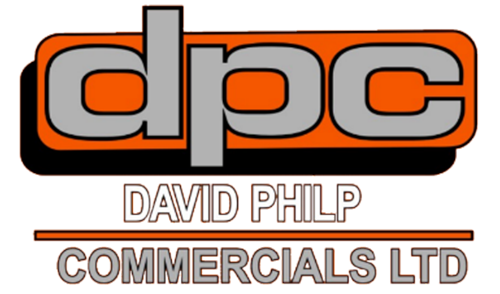 David Philp Commercials Ltd is a highly motivated family run business that has evolved from its modest beginnings as a small panel shop offering accident repairs, mechanical repairs and relivery, to its present day format, offering a wide range of services, including state of the art laser technology.

http://dpcommercials.com
For more information, contact (01506) 882212 or (01506) 882335
Diamond Self Storage


A SECURE STORAGE FACILITY IN FIFE
Moving home? need to de-clutter or store your stock for your business? Based in the heart of Fife our affordable self storage containers are clean, dry and most importantly secure!

https://www.diamondselfstorage.co.uk/
For more information, contact https://www.facebook.com/diamondselfstoragefife or 07710 450 692
GA Autos


GA Autos - Mot station, servicing and motorsport preperation - proven to win!

https://www.facebook.com/MOTTestMidLothian/?__tn__=%2CdK%2AF-R&eid=ARCEsgBEOUjnDdjNzf0JSa0IVmy88M59ooAkmWxv7ZRu7okiZQl85QQ2Ai6r9sv3lCdHhAd93OgIoUxu
For more information, contact GA Autos On Facebook
Holiday Inn Express Dunfermline


Holiday Inn Express Dunfermline offers visitors to Hardie Race Promotions 10% off the cost of their stay when they book through our referral link.

https://www.hiexpress.com/redirect?path=hd&brandCode=EX&localeCode=en&hotelCode=dnfuk&_PMID=99502056&corpNum=786849675&cn=no&viewfullsite=true

The hotel is less than 3 minutes from the M90 at Dunfermline and is less than 15 minutes from Lochgelly Raceway with great local access links.

For more information, contact the hotel directly on 01383 748220.



For more information, contact
Holiday Inn Express Dunfermline


Holiday Inn Express Dunfermline have came on board for the second year in succession in offering discounted rates to Hardie Race Promotions customers. \r\n\r\nBreakfast Included\r\nFREE Cancellation until 4:00 PM local hotel time the day before\r\nNo Deposit Required\r\n\r\nFREE HOT BREAKFAST. FREE WIFI. FREE ONSITE CAR PARKING.

https://www.hiexpressdunfermline.co.uk/
For more information, contact 01383 748220
Hoosier Racing Tire UK


Suppliers of the National Hot Rods, 2.0 Hot Rods and Superstox racing tire and sponsors of a number of tires for the HRP Superstox formula in 2020.

https://www.hoosiertyre.uk/
For more information, contact Tel: 01293 863579 | Email: info@hoosiertyre.co.uk
KM Digital Media Services


Web Design, Photography, Poster Design and Print

http://www.kevinmcqueen.co.uk
For more information, contact 07708955460 / kevin@kevinmcqueen.co.uk
LC Engineer Services Ltd


LC Engineer Services Ltd are a small family business supplying mechanical engineering personnel to the oil and gas industry in UK and Overseas based at Ellon Aberdeenshire

http://
For more information, contact 07718 925877
Lee Smart Racing


LSR thrive in customer service and offer competitive rates at affordable prices.


We cover all aspects of alloy/aluminium work: Custom made radiators, Oil catch tanks, Water expansion tanks, Petrol tanks, Alloy/Aluminium sheet work, alloy repairs & many more.


We are based on site at Hardie Race Promotions in Lochgelly offering track side services for drivers who inherit damage during their race meeting (Stock cars and Drifting).

https://lsrwelding.wixsite.com
For more information, contact Via Facebook - https://www.facebook.com/lsrleesmartracing/
Lee Smart Racing


Lee Smart Racing - Based at Lochgelly Motorsports Complex;\r\n\r\nProviding alloy welding services to the oval racing market as well as designing bespoke items.\r\n\r\nSponsors of the 2020 1300 Stock Car World Championship and the 2020 Stock Rod European Championships, here at Lochgelly Raceway.

https://lsrwelding.wixsite.com/leesmartracing
For more information, contact 07411088951
McGill Motorsport


Stockists of all the top brands in oval racing from safety equipment to race car parts

http://www.mcgillmotorsport.com
For more information, contact McGill Motorsport on Facebook or Website
MR Coachworks


Commercial Vehicle Repairs, Chassis Straightening, Accident Damage, Shotblasting and Painting

http://
For more information, contact 07977 281 867
Ringtone Racepainter


Long term investor in HRP and expert vehicle painter


http://
For more information, contact 07800 838 127
Rogerson Coach Travel


Rogerson Coach Travel supply quality private coach and minibus hire in Edinburgh at an affordable price.
Based on the outskirts of Edinburgh we are ideally situated next to Edinburgh city bypass providing easy access to Edinburgh airport and all Edinburgh train stations.

We are Edinburgh's number one minibus and coach hire company for customer service. With over 25 years in the coach hire industry we have the experience and knowledge to make your group travel event a success.

We operate 16 - 57 seater coaches and specialise in luxury coach hire

https://www.rogersoncoachtravel.co.uk
For more information, contact 0131 564 1122
Rogerson Coach Travel


Rogerson Coach Travel supply quality private coach and minibus hire in Edinburgh at an affordable price.\r\n\r\nBased on the outskirts of Edinburgh we are ideally situated next to Edinburgh city bypass providing easy access to Edinburgh airport and all Edinburgh train stations.

http://www.rogersoncoachtravel.com/
For more information, contact enquiries@rogersoncoachtravel.com or call 0131 564 1122
Scrap A Car Scotland


Offering the BEST PRICES PAID FOR SCRAP CARS IN SCOTLAND.\r\n\r\nVisit there website at https://www.scrapacarscotland.com/ or Find Them on Facebook

https://www.facebook.com/scrapacarscotland/
For more information, contact 0330 123 0112
Sutherland Home Improvements


Home improvement specialist in the Stirling area, and supporters of Hardie Race Promotions

https://www.facebook.com/SHI156/
For more information, contact 07391 832438
UKMC


Ninja Karts at Lochgelly Raceway will be referred to as UKMC Ninja Karts for the 2020 Season as part of this agreement.\r\n\r\nGet in touch with Galloway Louise Jamie for more information about UK Massage Chairs.\r\n\r\nFor more sponsorship and advertising opportunities at Lochgelly Raceway, please drop us a message or give us a call.

http://
For more information, contact Galloway Louise Jamie (Via Facebook)
WMH Developments Ltd


WMH Developments are providers of Kiln Dried Logs and Hardwood / Softwood - Supply to both trade and individuals.

http://www.wmhdevelopmentsltd.co.uk
For more information, contact 01576 207164 / info@wmhdevelopmentsltd.co.uk